Each year we offer our JR high students the opportunity to get a little world experience through our Los Angeles Trip. We strive to offer them a great time while experiencing use of all that English study they did in a particle way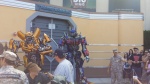 Our annual Halloween event it a time for the kids to get a little taste of a different culture and have some fun dressing up in exciting costumes. Trick or Treat.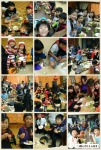 Every Year we try to give our younger students the opportunity to use their skills out side the class room. Welcome to the ZOO.